The Pax Arctica – Russian Arctic Expedition 2017 – Focus on the team: the scientists
First part of the focus on the team members taking part in our latest expedition: the scientists.
Dr. Alexei Tikhonov is Director and Senior scientist at the Laboratory of Mammals at the Zoological Institute of the Russian Academy of Sciences (St Petersburg) and an associate scientist at the Museum of Mammoth in Yakutsk, Russia. A. Tikhonov is the scientific secretary of the Mammoth Committee of the Russian Academy of Sciences and a member of the Paleontological Society of Russia. His primary research has focused on the systematic extinction of elephants and ungulates at the end of the Pleistocene, as well as changes in mammoth physiology over time.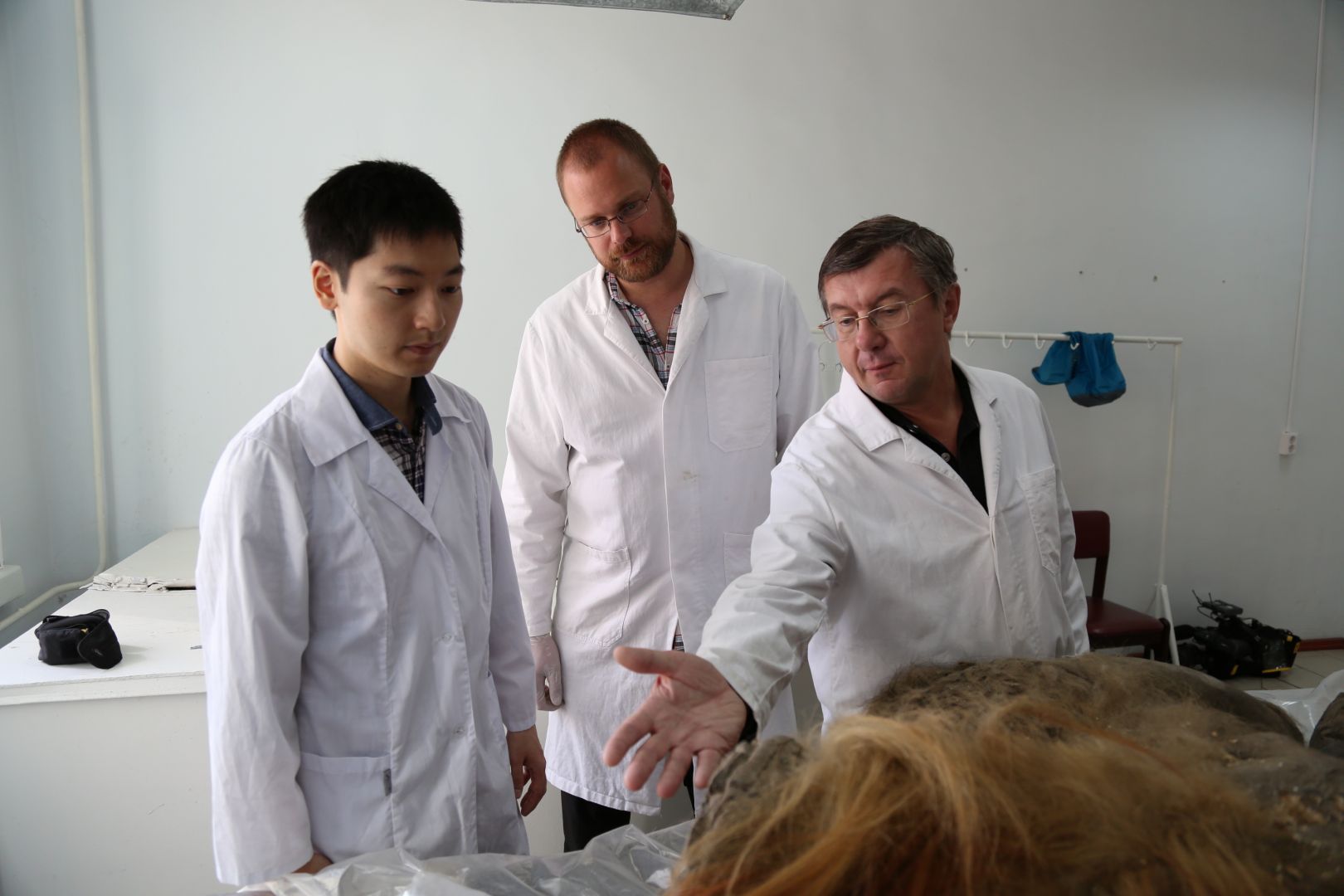 Based in Toulouse, France, Mr. Eric Crubezy is a professor of Biological anthropology at Toulouse University 3. He is also the Director of UMR 5288 at the Centre National de la Recherche Scientifique (CNRS), Director of Archeological missions in Oriental Siberia at the French Ministry of foreign affairs and international development, and French Director of the international Laboratory between Russia and France.

"Anthropobiologist, specialist of biological human history, from excavations to laboratory, my research program focuses on the interaction between genes and culture, and more specifically using data relevant to human biology to shed new light on human history : population settlements in the Holocene, the societies of the past -demography, epidemiology- and their funerary complexes. The program lies at the interface between the human and social sciences, and the life and environmental sciences. Research draws on excavations, the study of funerary complexes from different cultures and ecologies, and developing methods to study the biology of past populations."
Natalya Volgusheva is a researcher at St Petersburg State University in the department of Cartography and Geoinformation. She works under the direction of Sébastien Gadal, full professor of Geography in Spatial Analysis and Geomatic at Aix-Marseille Université (Department of Geography, Planning and Environment), and researcher at the CNRS Laboratory ESPACE UMR.