The Pax Arctica – Russian Arctic Expedition 2017 – Focus on the team: the freedivers
Third part of the focus on the team members taking part in our latest expedition.
The freedivers: Alexey Molchanov, Aurore Asso and Nikolay Ovcharov.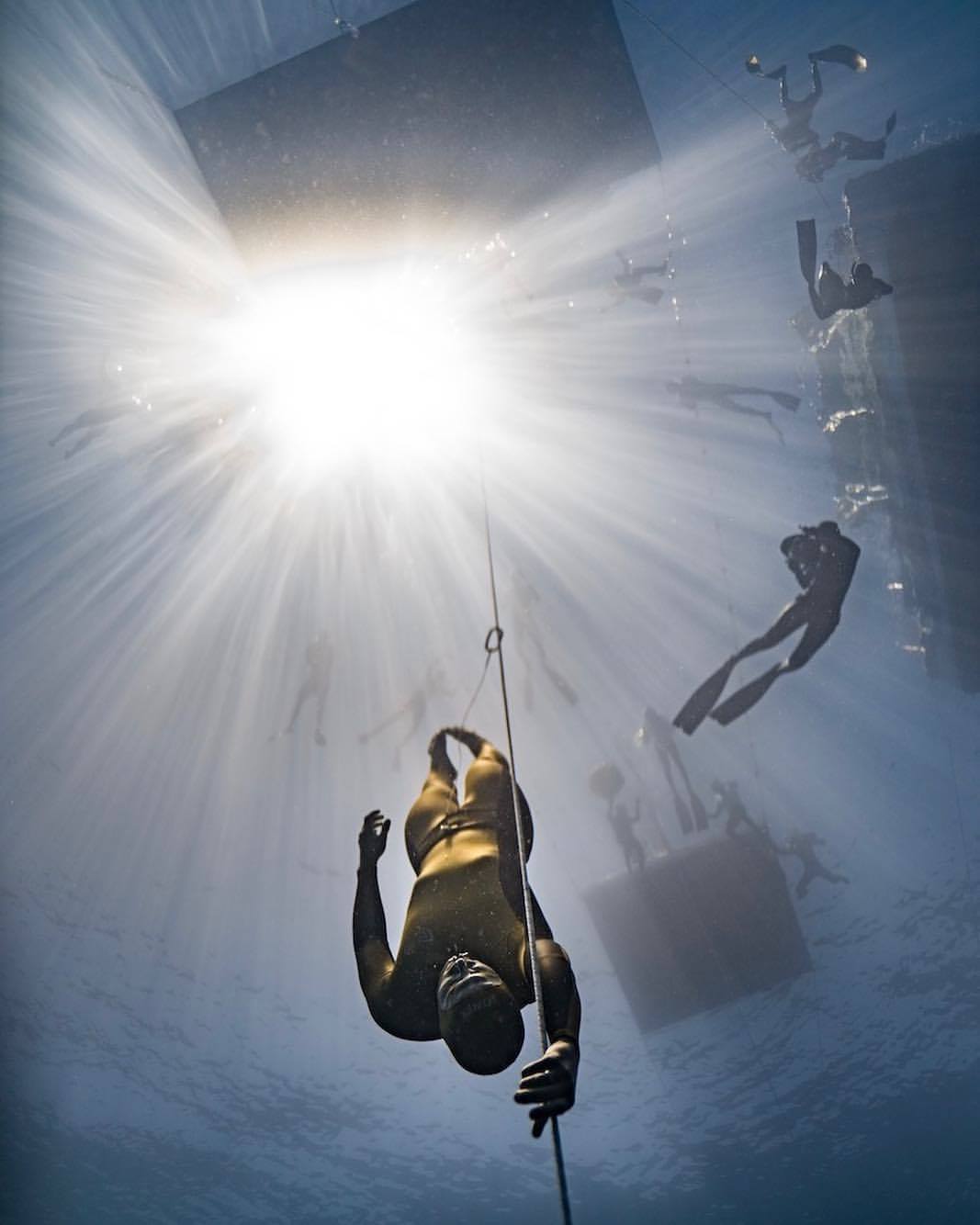 Alexey Molchanov is the deepest man in the history of competitive freediving. He achieved his first world record in 2008 in a pool discipline called Dynamic Apnea, in which he swam 250m underwater on one breath with a monofin. From there he focused on the depth discipline and began to compete in the open ocean. In 2012 he set a new world record in Sharm el Sheikh, Egypt, when he swam 125m beneath the surface – far deeper than scuba divers would ever dare explore – and back on a single breath while wearing a monofin. Later that year he broke his own record with a dive to 126m in Dean's Blue Hole in the Bahamas, and at the 2013 AIDA World Championships, Alexey shocked the world when he broke his record yet again. This time he was in Kalamata, Greece when he dove to 128m and back under difficult conditions. He extended that record to 129m in Baja in 2016. Overall he's set five world records and has earned 15 combined gold, silver and bronze individual and team medals at world championship events.
A former nationally ranked swimmer, Alexey took up freediving as a teenager when his mother, the late Natalia Molchanova, fell in love with the sport. She would go on to develop a branded training regiment, which included meditative techniques that turned her into the greatest competitive freediver of all time, and transformed Russia into a freediving power. Alexey has followed in her foot steps and in addition to running the Russian Freediving Federation, his Molchanovs brand produces some of the finest freediving gear available. An instructor, entrepreneur and elite athlete, Alexey Molchanov splits his time between his homes in Moscow and Dahab, runs regular training camps in Bali, Mexico and the United states, and competes all over the world. He often brings his camera and drone along with him. Given what he does and where he travels, the results are often spectacular.

Facebook, Instagram
Aurore Asso is a world-class freediver who ranked second in depth achievement at the 2012 Freediving World Championships in Nice, France. She is France's female champion for depth freediving at sea, with a constant weight national record of 82 m (Dean's Blue Hole, Bahamas, 2014). She is also holder of two female World records : 112m under the ice in dinamica apnea (horizontal swimming) and -57m constant weight under the ice (Ikerasak, Groenland, 2015), an experience she spoke about in the documentary "Un souffle pour l'Arctique". Aurore Asso is a very committed to raising awareness about the protection of the oceans. She also took part in the Pax Arctica – Coral Libre expedition (Cuba, 2017).

"I started free-diving in Greece, at the age of eight, looking for treasures at the bottom of the sea – the necks of amphorae, abalone shells, sea urchins... Then I witnessed the birth and development of this sport, which has today reached a professional level."

"When you freedive, you enter a completely different universe. I don't want to know what parameters might improve my performance. I want to stay connected to my instincts, and the feeling of the water"

"A good dive is when you can leave behind on the surface everything that belongs to the surface".